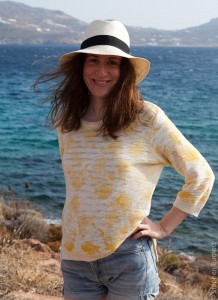 After an exciting but stressful 15 year old career in Fashion Management, I was looking for more balance in my life and I wanted to re-discover my passion for spiritualty and wellbeing. A friend of mine recommended me to see a Pranic Healing practitioner. At first I thought it was about breathing! I went along to try it as I was curious; however I was also relatively sceptical and did not say anything about myself. I was amazed to see that this person whom I had never met before gave such an accurate analysis of my physical and psychological states. I was fascinated but it took me another 6 months to feel that learning Pranic Healing was the right thing for me. I did the Basic workshop in Dec 2013 and have not looked back since! I have been studying the various levels as much as possible and I am passionate about sharing this knowledge with other people.
In the two years that I have been practicing Pranic Healing, I have noticed an improvement to my physical health and a rapid personal growth. I feel more confident, aware and loving and compassionate with myself and others. I am gradually learning to observe my behaviour and emotions and I reflect on them regularly which allows me to constantly deepen my understanding of myself and others.
I am continuously amazed by the impact that Pranic Healing can have on people's health and lives. I treated a client who regularly suffered from severe migraines that lasted for three days. She never found relief from any painkillers or natural methods. During the healing, the migraine progressed through its usual steps at a very rapid rate. She went to bed with a very slight headache and woke up the next day migraine free!