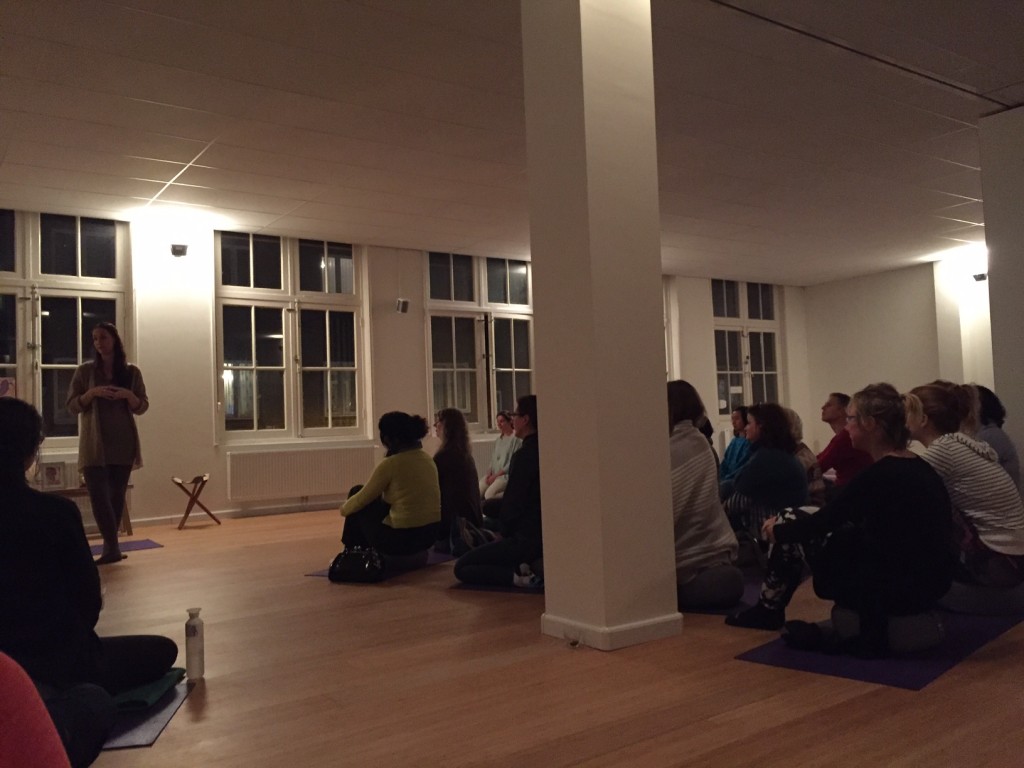 Full Moon of Aquarius at Yagoy De Pijp
For the first time last Sunday evening Pranic Healing was a guest at the newly opened Yoga Studio Yagoy in De Pijp to celebrate the first full moon of 2016. As the shoes and boots piled up on and in front of the shoe stack it became clear that many decided to escape the cold and rainy Amsterdam weather to the welcoming warmness of the yoga studio.
As people from the Pranic Healing as well as Yagoy family gathered in the beautiful room upstairs there was a feeling in the air that this would be a special and sacred event. A quiet and peaceful atmosphere filled the room helped by the flickering of a single candle and the picture of the founder of Modern Pranic Healing – Master Choa Kok Sui. People were speaking and laughing softly as each one found a place on a cushion on the floor or a bench in the back.
The special treat for this full moon lecture and meditation was that one of the eight Master Pranic Healers in the World – Master Hector Ramos who lives in Amsterdam – was on short notice available to guide the it.
As Deborah Quibell, Master Hector's wife and senior instructor for Pranic Healing, reminded us the time of the full moon has always been a time for sacred community in many spiritual traditions. Following the rhythm of nature it is an opportunity to come together to meditate, get nurtured and focus – a moment to inhale and gather strength for the next half of the cycle.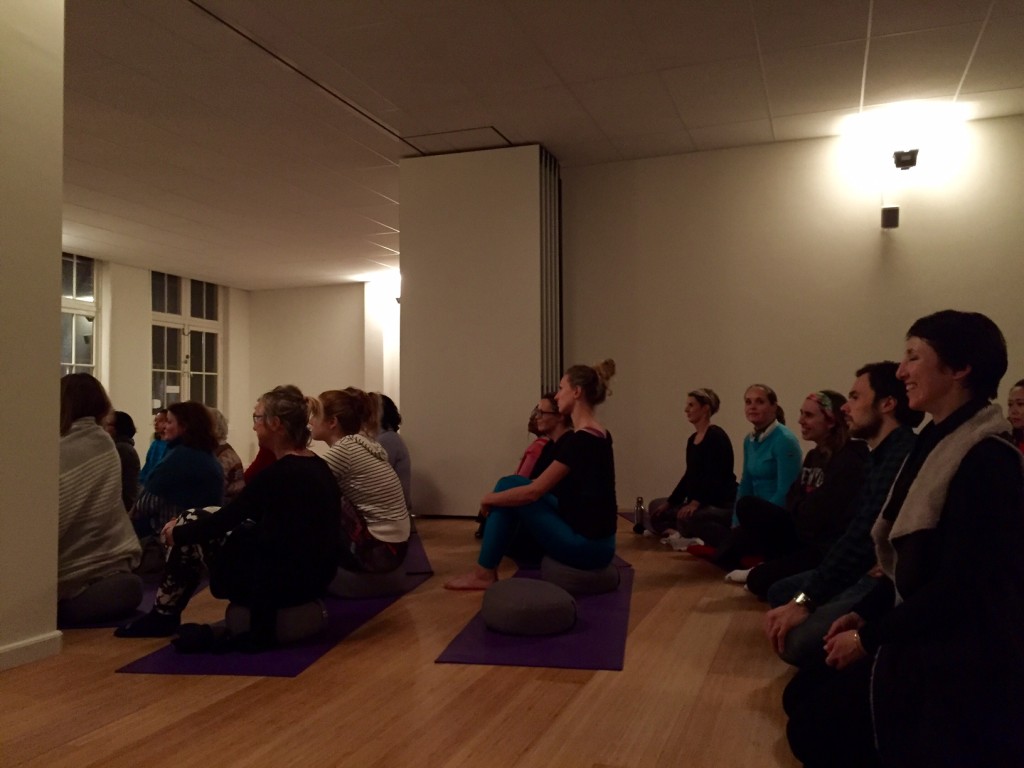 Following the topic of Oneness for this full moon Master Hector started out by sharing some of his most personal, cherished and sacred experiences of oneness gathered over the course of more than 28 years of spiritual practice. He then went on to share some of the spiritual teachings regarding the creation of the universe and the explanation of Lord Buddha's reply to the question of one of his disciples what God is: "There was once an apple. This apple is part of an apple tree. There are many apples in an apple tree…"
The evening ended with an intense 20 minute Meditation on Twin Hearts.
The following full moons of this year will be held at the same space and will be guided by one of the senior instructors Deborah Quibell, Keshen Mathura or Vivek Joshi and whenever available by Master Hector Ramos.
The next full moon of Pisces is dedicated to the topic of the "Inner Journey Home" on Monday evening, February 22, 2016. For more information or to register for this event please go to http://yagoy.nl/schedule/